Brickleberry character

Yucko the Clown
Gender
Male
Hair
Light green
Job
Clown
Voiced by
Roger Black
Appearances
First
Two Weeks Notice
Last
In Da Club
Yucko the Clown
is a fictional comedy character from
The DAMN! Show
, created and portrayed by
Brickleberry
co-creator
Roger Black
since 1998, who appears in animated form (albeit rarely), as with
Waco O'Guin
's persona 
Bobby Possumcods
. Yucko appeared only once or twice each season.
On Brickleberry, Yucko is known for being a child-abducting indecent-exposing rodeo clown while on the live-action The Damn Show!, he is quite different, being an insult comedian who makes racist, sexist or fat-shaming jokes to everyone he encounters.
Brickleberry
Edit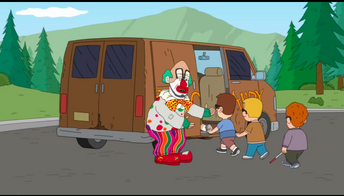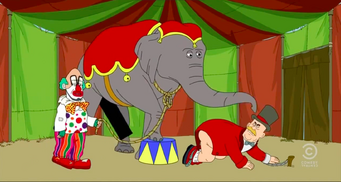 Ad blocker interference detected!
Wikia is a free-to-use site that makes money from advertising. We have a modified experience for viewers using ad blockers

Wikia is not accessible if you've made further modifications. Remove the custom ad blocker rule(s) and the page will load as expected.