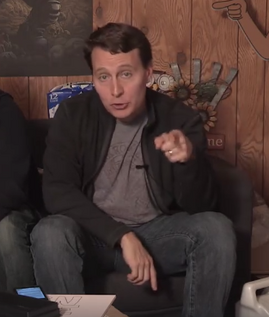 Waco O'Guin is an American comedian, actor and artist who is one of the 2 co-creators of Brickleberry, but notably he's the more verbally active of the two when it comes to the press and media. He has co-written many of the show's episodes along with Roger Black. In 2014, he spoke out against Instagram for pulling out "The Creation of Woody" from Brickleberry's account. FOX and Adult Swim did not make him happy when he pitched Brickleberry to them because they rejected his ideas. Daniel Tosh successfully convinced Comedy Central to put Brickleberry on the air. On Brickleberry, Waco voices Bobby Possumcods, an intolerant racist white trash redneck who loves having bestiality with animals.
The cancellation of Brickleberry was a serious issue for Waco and Roger since it put them out of work. Waco pressed for Season 4 by encouraging fans to buy the comic book in hopes of creating enough funds. On Facebook in August 2017, Waco announced he was working on a new animated project, which unfortunately does not appear to be a Season 4 for Brickleberry.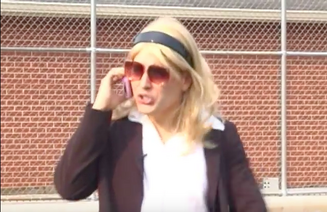 Waco O'Guin also has a penchant for mocking (and cosplaying) celebrities on The Damn! Show like Wilford Brimley, Paris Hilton, Sarah Palin and Donald Trump.
Ad blocker interference detected!
Wikia is a free-to-use site that makes money from advertising. We have a modified experience for viewers using ad blockers

Wikia is not accessible if you've made further modifications. Remove the custom ad blocker rule(s) and the page will load as expected.