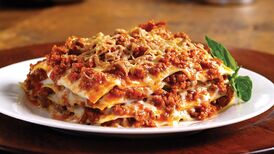 Lasagna is probably the most prominent food on the show. Lasagna is an Italian dish that is made with flat-shaped pasta baked in with mozzarella cheese, marinara sauce and ground beef.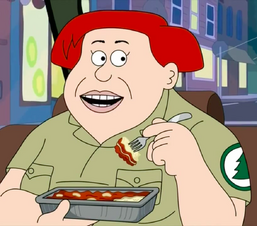 It is Steve Williams' favorite food, and he frequently mentions or is seen eating it. Viggo Mortensen also released a cooking book on lasagna.
Ad blocker interference detected!
Wikia is a free-to-use site that makes money from advertising. We have a modified experience for viewers using ad blockers

Wikia is not accessible if you've made further modifications. Remove the custom ad blocker rule(s) and the page will load as expected.