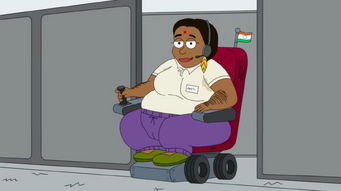 Dottie is a foreign exchange worker who works all the way in India. She fell in love with Steve.
Steve found her face very beautiful, and having wanted to meet her in-person instead of just Skype showing her face, he traveled to Mumbai (I said Mumbai, not Moonpie) to finally meet her. Steve is excited, only to find out that Dottie is morbidly obese.
Steve flies back to Brickleberry. Heartbreaker
Ad blocker interference detected!
Wikia is a free-to-use site that makes money from advertising. We have a modified experience for viewers using ad blockers

Wikia is not accessible if you've made further modifications. Remove the custom ad blocker rule(s) and the page will load as expected.