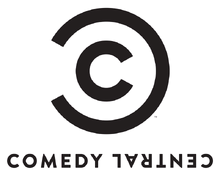 Comedy Central is the company behind Brickleberry,supporting the program in action. They also show many other programs in addition to Brickleberry including the following on the list below. The list of programs is longer than what is shown, for the full list use the links at the bottom of the page.
List of shows
Edit
Currently
Edit
The Daily Show (1996–present)
South Park (1997–present)
Comedy Central Presents (1998-present)
Comedy Central Roasts (2003–present)
The Colbert Report (2005–present)
Tosh.0 (2009–present)
Workaholics (2011–present)
Gabriel Iglesias Presents: Stand Up Revolution (2011-present)
Kay & Peele (2012–present)
The Half Hour (2012–present)
The Burn with Jeff Ross (2012–present)
Brickleberry (2012–present)
Mash Up (2012-present)
The Jeselnik Offensive (2013-present)
Inside Amy Schumer (2013-present)
Drunk History (2013-present)
Nathan For You (2013-present)
John Oliver's New York Stand Up Show (2013-present)
Kroll Show (2013-present)
@Midnight (2013-present)
Adam Devine's House Party (2013-present)
Broad City (2014-present)
Review (2014-present)
Ad blocker interference detected!
Wikia is a free-to-use site that makes money from advertising. We have a modified experience for viewers using ad blockers

Wikia is not accessible if you've made further modifications. Remove the custom ad blocker rule(s) and the page will load as expected.